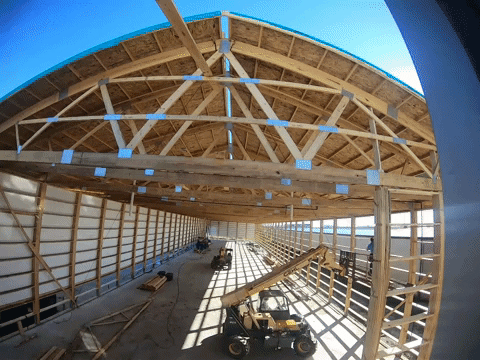 Construction is currently underway at RMH Systems' Corporate Office in Waukee. RMH Systems is in the process of adding 10,000 feet to our warehouse to house our in-house robotics team. This expansion will help provide our robotics team with the space necessary to work on and complete multiple projects at once. Our in-house robotics team has been a great addition to the team and has been instrumental in creating RMH Systems' full system automation integration.
This expansion is a great symbol for RMH Systems push into the robotics space. Ryan Howard put it perfectly, "Safe to say we're not 'dipping a toe in the water' – were going full force into robotic automation because our customers have asked for it, and we've got talented people to execute."
Our Robotic Capabilities
Here are some of our robotic and automation teams capabilities:
Palletizing
Machine Tending
Laser Tending
Material Handling
Vision Systems
Cell Control
Sealant Dispensing
Data Tracking/Database Interfacing
Hard Automation
Robotic Assembly
Hi-Speed Pick and Place
Warehouse Management Systems
Also, check out some of RMH Robotics work here:
RMH Systems is the only integrator in the Midwest with in-house expertise in material handling, packaging, scales, robotics, and service.
If you are looking to automate your business visit our site here!