Safety Guard Rail
We offer a full line of safety products from Steel King to help you protect your equipment, including rack, and personnel. Contact us about safety products and protective guard rail.
Our Vendors
We are proud vendors of Steel King guard rail.
Safety Guard Rail Video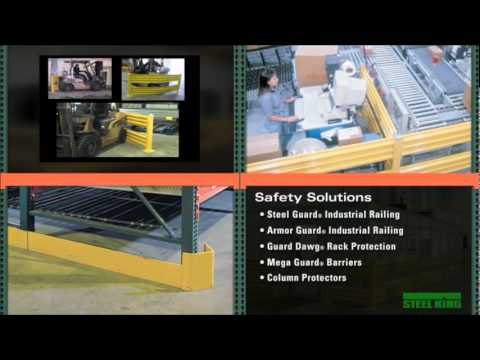 Watch the video to learn more about Safety Guard Rail
Need more info or a quote?
Use this easy form and an RMH expert will get back to you as soon as possible.