In 2018, about 55,512 industrial robots were installed in the US. That is a 20% jump from the year before, and it represents a new peak for the sixth year in a row. At RMH Systems we identified this trend and paired up with FANUC the world's largest robot manufacturer to bring industrial robotics to our clients. We have been named a premier partner of FANUC and we use this strategic partnership to provide our customers with the best robotic systems at the best price.
What is a Pick and Place Robot?
Pick and Place robots help companies automate the process of picking parts up and placing them in new locations. These robots have many end-of-arm tooling options, which allows the users to customize it to fit their specific production requirements.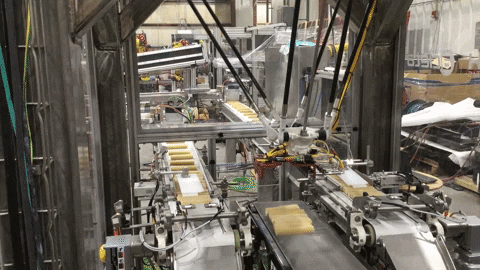 What Are The Positives of Integrating a Pick and Place Robotic System?
Companies that integrate a pick and place system see their output, quality, and consistency all increase. Simply put, automating the pick and place process eliminates the labor and errors associated with an inconsistent workforce. By increasing productivity companies can keep up with their increased demand while tackling their own in-house efficiency issues. Additionally, pick and place robotic systems cover the mundane, repeatable activities freeing up your labor force to handle more necessary and diverse tasks.
What Are The Signs That I Need to Automate?
There are five general reasons to consider robotic automation:
Ergonomic: Are your employees needing to bend, twist, lift or reach?
High Volume: Is the process fast-paced and repetitive?
Dangerous: Does the process require using tools or processes that can harm employees?
Heavy: Are your employees lifting and moving heavy weights?
Hot: Are your employees subjected to warmer than usual areas?
Almost all of these reasons, when left untreated, can lead to unnecessary labor injuries which can lead to delays and stoppages of your process.
How Do I Get Started?
If you think that a pick and place robot can help your company, we want to talk to you! Fill out our form here, or call us at 800.851.4995 to speak with one of our many experienced systems engineers.