Custom Containers
Steel King specializes in the manufacturing and design of shipping racks and containers. We provide superior service and quality, at competitive prices. Together with RMH Systems' professionals, we can design custom shipping racks and containers to fit your needs, often with just a prototype of the product being shipped. Contact us to design your shipping rack solution today.
Our Vendors
Feel free to visit Steel King for additional specifications and details.
Custom Containers Video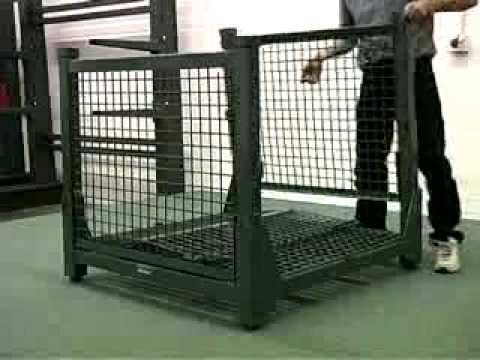 Watch the video to learn more about Custom Containers
If you need a rigid, collapsible, or adjustable shipping rack, we have it. ? Steel King specializes in the production of a wide variety of steel storage racks, including custom designed returnable shipping racks that allow flexibility for parts or applications. Steel King designs and manufactures all products with a dedication to quality, including AWS certified welding and use of structural materials for a heavy-duty, durable and long-lasting product.

Additional Information

structurally stable for up to 2 or 3-high shipping
up to 6-high warehouse stacking

---
Need more info or a quote?
Use this easy form and an RMH expert will get back to you as soon as possible.